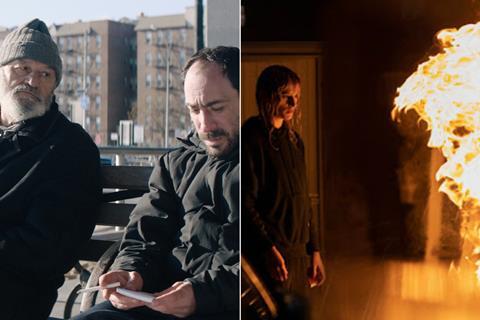 Entries for the 2022 Oscar for best international feature are underway, and Screen is profiling each one on this page.
Scroll down for profiles of each Oscar entry
The 94th Academy Awards will take place on March 27, 2022 at the Dolby Theatre in Los Angeles. This is the first time since 2018 that the ceremony will take place in March, having moved to avoid conflicting with the Winter Olympics.
An international feature film is defined as a feature-length motion picture produced outside the US with a predominantly non-English dialogue track and can include animated and documentary features.
Submitted films must have been released theatrically in their respective countries between January 1, 2021 and December 31, 2021.
The deadline for submissions to the Academy is November 1, 2021. A shortlist of 15 finalists is scheduled to be announced on December 21, with the final five nominees announced on February 8, 2022.
The 2021 awards saw 93 submissions, with nominations for Bosnia and Herzegovina's Quo Vadis, Aida?, Hong Kong's Better Days, Romania's Collective, Tunisia's The Man Who Sold His Skin and eventual winner Another Round from Denmark.
Latest submissions
France: Titane (Julia Ducournau)
Read the full article here.
Georgia: Brighton 4th (Levan Koguashvili)
Koguashvili's fifth feature film is a comedy-drama about a Georgian wrestler who travels to Brooklyn to help his son out of a gambling debt. It debuted at Tribeca Film Festival in the US in June, going on to play Karlovy Vary, Sofia and Reykjavik among others. A nomination would be only Georgia's second-ever nomination in the category, after a nod for Nana Jorjadze's A Chef In Love, the country's first entry. This is the 20th time the country has entered for the award.
Africa
Ayouch is Morocco's Oscar veteran, representing his country for the fifth time from only 17 total entries. His titles are yet to make the longlist; the only one of Morocco's to have reached the shortlisting stage was Roschdy Zem's Omar Killed Me, for the 2012 awards. Cannes Competition title Casablanca Beats may represent the country's best chance of progressing to date; it follows a former rapper, employed in a cultural centre, who frees his students from the weight of traditions and allows them to express themselves.
Read the full article here.
Americas
Read the full article here.
Colombia: Memoria (Apichatpong Weerasethakul)
Memoria premiered in Competition at Cannes in July 2021 Weerasethakul won the jury prize. The film stars Tilda Swinton as a Scottish woman who travels to Colombia, where she begins to notice strange sounds. Indie darling Weerasethakul is entered to the international feature award for the second time, having previously represented his native Thailand with Uncle Boonmee Who Can Recall His Past Lives in 2011, which was not nominated. With dialogue in English and Spanish, the film shot in Colombia in 2019. Colombia has been nominated once for this award from 30 submissions with the 2015 film Embrace of the Serpent. Birds Of Passage made the shortlist in 2019; while 2020 entry Monos was hotly-tipped for success but ultimately edged out in a crowded field.
Ecuador: Submersible (Alfredo Leon Leon)
The crew of a narco submersible has to take desperate measures or else they'll sink with their precious cargo. Submersible is Leon Leon's second feature, after 2013's Open Wound. It debuted at Bucheon International Fantastic Film Festival in July 2020. This is Ecuador's 10th international feature entry since a first in 2001; none of the previous nine have reached the longlist stage.
Peru: Powerful Chief (Henry Vallejo)
Peru has one nomination from 27 previous international feature entries, for Claudia Llosa's The Milk of Sorrow in 2010. Vallejo's effort is a drama about a homeless man surviving in the city of Puno, taking unstable jobs to get by. It debuted at the country's Lima Film Festival in August 2020.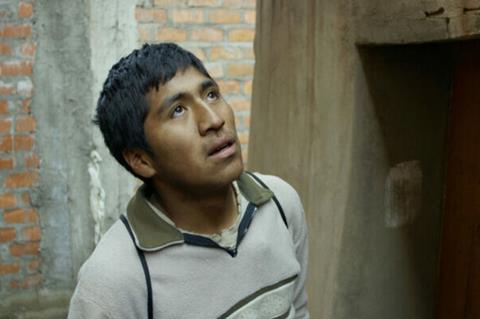 Asia
Neang's feature debut has its world premiere in the Horizons section of Venice Film Festival. It follows a 20-year-old man and his friends in a landmark tenement housing block in the Cambodian capital, who harbor dreams of dancing on television talent contests. Screen revealed the first trailer for the film, here. This is Cambodia's 10th international feature entry, missing just one year since 2013; three of them have been directed by Rithy Panh, including the country's only nomination, for The Missing Picture in 2014.
Japan: Drive My Car (Ryusuke Hamaguchi)
Cannes 2021 Competition best screenplay winner Drive My Car triumphs for Japan's Oscar nod as one of two titles by Hamaguchi in 2021, after Berlinale Silver Bear winner Wheel Of Fortune And Fantasy. Following its Croisette debut – where it also finished top of Screen's jury grid – the film has gone on to play Karlovy Vary, Toronto, San Sebastian, New York, Busan and London film festival among others. It has a good shot at reaching the nomination stage; Japan has excellent pedigree in the section, with 12 nominations from 68 previous submissions. Yojiro Takita's Departures is the only one to have won the prize, in 2009; although three entries – Rashomon, Gate of Hell, and Samurai, The Legend Of Musashi – received honorary awards in the 1950s. It is the first time Hamaguchi has represented his country for this award, with his 13th feature film.
Kyrgyzstan: Shambala (Artykpai Suyundukov)
Based on Kyrgyz writer Chingiz Aitmatov's novel The White Ship, Shambala centres a lonely, impressionable seven-year-old boy, whose exploration of the protected forest where he lives leads to a conflict between his world of myth and folklore and that of the adults and reality. It debuted at Shanghai International Film Festival in 2020, and has won awards at events in Russia and India. It is the country's 14th international feature submission and eighth in a row; Kyrgyzstan is still awaiting its first longlist spot.
South Korea: Escape From Mogadishu (Ryoo Seung-wan)
Hoping to carry on the success of the 2020 Oscars, in which Bong Joon Ho's Parasite became the first Korean film to win an Oscar, is Ryoo Seung-wan's Escape From Mogadishu. The action drama stars Kim Yoon-seok, Zo In-sung and Huh Joon-ho, and is based on a true story in which the embassies of North and South Korea are forced to cooperate in order to escape the outbreak of war in Somalia's capital during the 1991 civil war. It has proven a box office success in South Korea, having had to delay its initial release due to Covid-19. Although admissions are still impacted by the pandemic, the feature is the most popular local release so far this year since it opened on July 28, attracting a cumulative audience of 3.1 million. The Korean Film Council (KOFIC) selected the title from a shortlist of six.
Taiwan: The Falls (Chung Mong-hong)
Chung's latest feature had its world premiere in Horizons at Venice Film Festival in September. It follows the relationship between a mother and a daughter, which takes an unexpected turn while the pair are quarantining. The director also made Taiwan's entry last year, A Sun, which made the shortlist. The country also made the shortlist three times with films directed by Ang Lee: The Wedding Banquet in 1993, Eat Drink Man Woman in 1994 and Crouching Tiger, Hidden Dragon, which won the Oscar in 2000.
Europe
Albania: Two Lions Heading To Venice (Jonid Jorgji)
Two Albanian filmmakers head to the award ceremony of Venice Film Festival; but after meeting two actresses from the adult film industry, the purpose of their trip changes. Jorgji's debut feature premiered not on the Lido, but in his native country in 2020. It is the 14th submission to the international feature award from Albania; the country is yet to reach the longlist stage with its previous entries.
Armenian director Martirosyan's debut feature was set for a prestige festival launch at Cannes 2020 before the pandemic put paid to that festival. Instead the film was awarded the Cannes 2020 label in the First Features section. It has still managed an impressive festival run, at events including Toronto, Tallinn, Thessaloniki and Jerusalem. Set in the war-torn disputed territory of Nagorno-Kabakh, the film centres on an engineer who must decide whether to open the local airport. Of nine previous entries since 2001, Armenia has no nominations so far. Indie Sales handles international sales. 
Austria: Great Freedom (Sebastian Meise)
Meise's third feature won the Jury Prize in Un Certain Regard on its debut at Cannes 2021, with Mubi picking up the title for territories including North America and the UK during the festival, and setting a theatrical release for March 4. Set in postwar Germany, it stars Franz Rogowski as a man imprisoned again and again for being homosexual. The one steady relationship in his life becomes his long-time cellmate – a convicted murderer; and what starts in revulsion grows to love. This is Austria's 45th submission to the international award; it has won twice, in 2013 for Michael Haneke's Amour and 2008 for Stefan Ruzowitsky's The Counterfeiters, and received two nominations for Götz Spielmann's Revanche in 2009 and Wolfgang Glück's '38 – Vienna Before The Fall in 1987.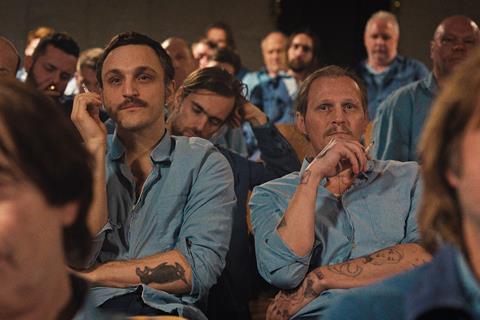 Bulgaria: Fear (Ivaylo Hristov)
A recently unemployed widow living near the Bulgarian-Turkish border meets an African refugee who changes her life. Fear was released in Bulgaria in September 2020, going on to play festivals including Tallinn and Santa Barbara. It won a hotly-contested race for Bulgaria's submission, just pipping Vesela Kazakova and Mina Mileva's Cannes Un Certain Regard title Women Do Cry. Bulgaria has never received a nomination from 31 previous submissions, with Stephan Komandarev's The World Is Big And Salvation Lurks Around The Corner coming closest by reaching the January shortlist in 2010. This is Hristov's third feature, and second time representing Bulgaria for the Oscars, after Losers in 2017.
Croatia: Tereza37 (Danilo Serbedzija)
Croatia's pick comes arguably as something of a surprise, ahead of Antoneta Alamat Kusijanovic's Cannes Camera D'Or winner Murina; although it is possible that the latter title did not qualify on language grounds. Tereza37 also has festival prowess, having premiered at Warsaw Film Festival in 2020 and gone on to win best film, director and script, then the audience award, at native events in Pula and Zagreb. The film centres on a woman who is shaken out of a rut in her life by the idea that she may be sexually incompatible with her husband. Croatia has one of the longest runs without any form of international feature representation: this is the country's 30th submission, and it has yet to reach the nomination stage.
Czech Republic: Zatopek (David Ondricek)
Ondricek's sports drama had its world debut as the opening film of Karlovy Vary Film Festival in August. The story follows one of the most famous Czech athletes of all time, runner Emil Zatopek, as a friend travels from Australia to Prague in search of his assistance. The Czech Republic's international Oscar peak came in 1997 when Jan Svěrák's Kolya won the award; nominations came in 2001 and 2004, while Václav Marhoul's The Painted Bird made 2019's December shortlist.
Finnish director Kuosmanen's sophomore feature is the latest Cannes 2021 title to aim for the Oscars. It won the Grand Jury prize in Competition on the Croisette, shared with Asghar Farhadi's A Hero. Set on a train travelling up to the arctic circle, it centres on two strangers share a journey that will change their perspective on life. Kuosmanen's previous feature, The Happiest Day In The Life Of Olli Maki, was also Finland's Oscar entry for the 2017 awards, although did not make the shortlist. This is Finland's 35th submission to the international feature award; it has yet to win, with high points being a nomination for Aki Kaurismäki's The Man Without A Past in 2003 and Klaus Härö's The Fencer making the December shortlist in 2015.
Germany: I'm Your Man (Maria Schrader)
Read the full article here. Schrader's film is her first to represent Germany and premiered in Berlin where Maren Eggert won the best actor Silver Bear for playing a scientist who agrees to live with a humanoid robot in order to fund her research. Germany's last Oscar nominee was Florian Henckel von Donnersmarck's Never Look Away in 2019. Fatih Akin's In The Fade made the shortlist in 2017 ahead of the awards in 2018 and Maren Ade's Toni Erdmann earned a nomination in 2017. The last time Germany won the Oscar was in 2007 with Donnersmarck's The Lives Of Others. German films have won the Academy Award on two other occasions: Volker Schlondorff's The Tin Drum in 1980 and Caroline Link's Nowhere In Africa in 2003.
Greece: Digger (Georgis Grigorakis)
Grigorakis' father-son drama won an impressive 10 out of 14 nominations at Greece's Iris awards, the national film prizes given by the Hellenic Film Academy, in June this year. The film tells the story of a father-son reunion set against the backdrop of rural and environmental issues. Despite a strong local film industry, Greece has never won the international feature award from 40 previous entries; nominations came in 1963, 1964, 1966, 1978 and most recently in 2011 for Yorgos Lanthimos' Dogtooth.
Hungary: Post Mortem (Péter Bergendy)
Péter Bergendy's period horror Post Mortem follows a post-mortem photographer and a young girl who encounter ghosts in a haunted village after World War I. The film premiered at the Warsaw and Sitges film festivals last year, and went on to screen at more than 20 genre festivals, picking up prizes in Trieste, Fantasporto, Sombra and Parma. It also won prizes at this year's Hungarian Motion Picture Awards for cinematography, editing, production design and make-up. The film is produced by Tamás Lajos and Ábel Köves of Szupermodern Stúdió, with NFI World Sales handling worldwide sales and Black Mandala acquiring distribution rights in North America.
Ireland: Shelter (Sean Breathnach)
Read the full article here.
Kosovo: Hive (Blerta Basholli)
Kosovo's nascent film industry continues to grow, with its eighth Oscar entry – all consecutively, since the 2015 awards – having premiered in the World Cinema Dramatic Competition at Sundance in January 2021. Basholli's debut feature centres a woman whose husband has been missing since the Kosovan war, leaving her to set up her own business to provide for her children. With a small but expanding pool of film professionals, collaboration is key in Kosovo – Basholli was first AD on Norika Sefa's festival title Looking For Venera. Kosovo is yet to receive a shortlist spot or nomination from its seven previous entries – this may represent its best hope yet. LevelK represents sales, with Kino Lorber having acquired US rights.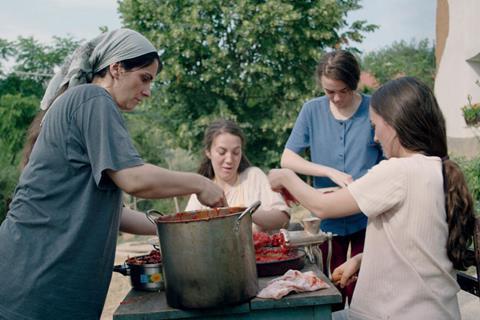 Netherlands: Do Not Hesitate (Shariff Korver)
Tribeca premiere Do Not Hesitate is the second feature from Venezuela-born director Shariff Korver, after his 2014 debut The Intruder, which premiered at Toronto. The story follows a Dutch military convoy working on a peacekeeping mission in the Middle East. The convoy is forced to split up when the main vehicle breaks down, leaving three young soldiers to guard the vehicle. They come across a young local boy who refuses to leave – but after a series of disastrous events, can they really trust him? The film is written by Jolein Laarman and produced by Erik Glijnis, Leontine Petit and Emily Morgan for Lemming Film. TrustNordisk is handling international sales.
In early 1980s Poland, when the country is shaken by the fatal beating of a high school student by militia, the only witness becomes the primary enemy of the State overnight. Leave No Traces is Matuszynski's third feature film after documentary Deep Love and drama The Last Family. It debuted in the Competition section at Venice Film Festival 2021. After a 26-year dry spell with no nominations, Poland has recently resurrected its Oscar success of the 1960s and 70s, securing five nominations since 2008, winning once with Pawel Pawlikowski's Ida in 2015. This is the country's 53rd entry overall, with 12 total nominations to date and Pawlikowski's being the only win.
Serbia: Oasis (Ivan Ikic)
In Oasis, real people play fictionalised versions of themselves, depicting a love triangle set in a facility for intellectually disabled youth. The film premiered in Giornate degli Autori at Venice 2020; it is Ikic's second feature film after 2014 Karlovy Vary entry Barbarians. As Serbia's Oscar representative it will aim to break one of the longest winless runs in the section, with no nominations from 27 previous entries dating back to the 1995 awards. The closest the country has come was in 2008, when Srdan Golubovic's The Trap made the shortlist. Heretic Outreach represents sales.
Slovenia: Sanremo (Miroslav Mandic)
Slovenian stalwart Mandic's sixth feature film is a love story in which fragmented memories are brought back to mind by a song. It debuted in the Official Selection at Tallinn Black Nights Film Festival in Estonia in November 2020; Italian company Coccinelle Film Placement handles sales on the film. 24 previous entries have brought no nominations or wins for Slovenia.
Spain: The Good Boss (Fernando León de Aranoa)
Fernando León de Aranoa's black comedy The Good Boss, starring Javier Bardem, was selected from a shortlist that also included Pedro Almodóvar's Parallel Mothers and Marcel Barrena's Mediterraneo: The Law Of The Sea. Produced by The Mediapro Studio and Reposado P.C., The Good Boss premiered last month at the San Sebastián Film Festival, reuniting director Aranoa with Bardem 19 years after Mondays In The Sun, which represented Spain in the Oscar race back in 2003. Their new satire sees Bardem play the (not-so-good) boss of the title, an owner of a scales manufacturing company obsessed with controlling the work and private lives of his employees. International sales are handled by mk2.
Switzerland: Olga (Elie Grappe)
Switzerland has twice won the international feature award, although not since Xavier Koller's Journey of Hope in 1991; Richard Dembo's Dangerous Moves was its other win, in 1985. It has not received a nomination since then either, with three prior to Dembo's victory. Grappe's debut feature is a sports drama about a 15-year-old Ukranian gymnast exiled in Switzerland, who is working to secure a place at the country's National Sports Center. It debuted at Critics' Week at Cannes 2021, winning the partner award given by French authors organisation SACD.
Ukraine: Bad Roads (Nataliia Vorozhbyt)
Bad Roads had its world premiere in Critics' Week at Venice Film Festival in 2020, going on to play festivals in Hamburg, Thessaloniki, Vilnius and Brussels. Adapted from a Vorozhbyt's play of the same name that was staged at London's Royal Court in 2017, the film deals with Russia's annexation of the Crimean peninsula, through depicting a panorama of incidents. Ukraine is yet to achieve a nomination or longlist spot in this category from 13 previous entries.
Middle East
Eran Kolirin's Let It Be Morning was selected after it won best film at the Israeli Film Academy annual awards. Kolirin adapted the mainly Arab-language feature from the 2006 novel of the same name by celebrated Palestinian writer Sayed Kashua. The film had a contentious festival launch in Cannes this July after most of the cast, including Bakri, Suleiman and Salim Daw, refused to attend the world premiere in Un Certain Regard in a protest aimed at highlighting the "decades-long colonial campaign of ethnic cleansing… against the Palestinian people". The Match Factory handles international sales.