There ain't no rest for the wicked. It was only a matter of time before Borderlands found its way onto the big screen. Gearbox Software's space-western sci-fi shooter game was ripe for a bonkers movie adaptation, and we'll soon get it from director Eli Roth. With an Emmy-winning screenwriter and an all-star cast — including Cate Blanchett, Jack Black, and Jamie Lee Curtis — attached for this out-of-this-world ride, Borderlands has the potential to be the rare good video game adaptation, but it's too early to say for sure.
Admittedly, we're still waiting for a few more specifics (at least) about this forthcoming film adaptation, but we've gathered some key bits of information about its nervously-anticipated release. With that said, here's what we know about Eli Roth's Borderlands.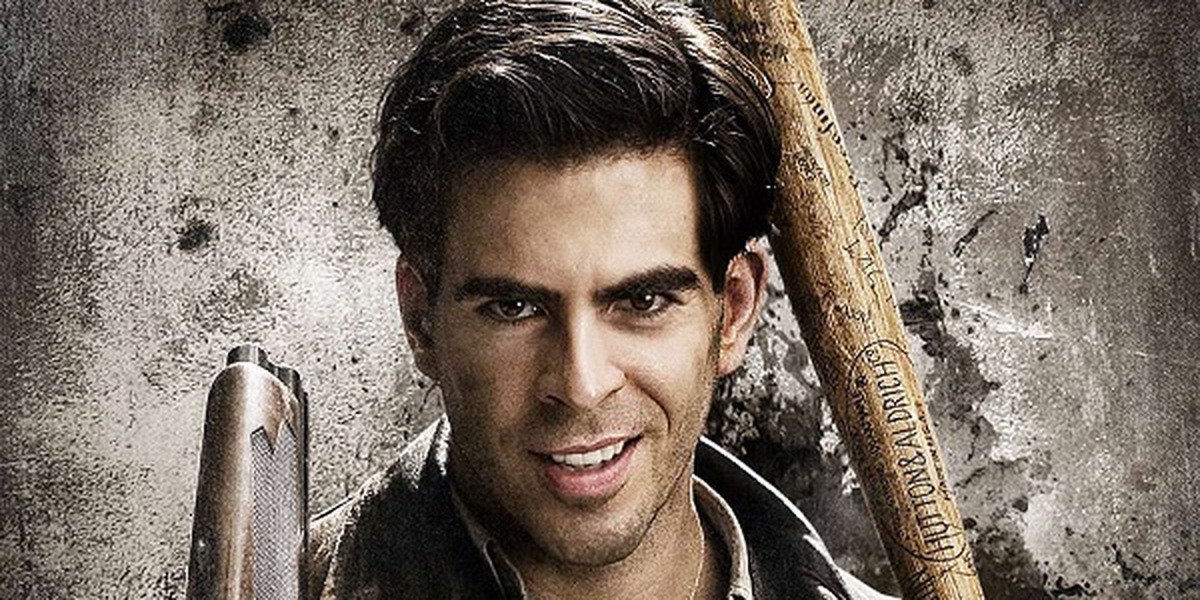 Borderlands Is One Of Eli Roth's Biggest Movies To Date
In recent years, horror director Eli Roth has branched out of his comfort zone to make some high-profile movies in a number of different genres. Shortly after he helmed 2013's The Green Inferno, the Hostel/Cabin Fever filmmaker released 2015's darkly comedic thriller Knock Knock, followed by 2018's action-packed Death Wish remake. That same year, Roth made a complete 180 with The House with a Clock in Its Walls, a family-friendly Amblin movie co-starring Jack Black and Cate Blanchett (both of whom we'll mention again in a bit).
Now, Eli Roth is set to follow-up this unexpected detour into unfamiliar waters with Borderlands, a video game adaptation that'll unquestionably be one of his biggest movies yet — if not his biggest. While the tone of Borderlands, the movie, isn't known, if it falls in line with the video game's spirit, Roth's film will feature a good bit of nutso, otherworldly apocalyptic action-adventure with horror and dark comedy throughout. Most likely, it'll be heavily inspired by George Miller's masterful Mad Max: Fury Road.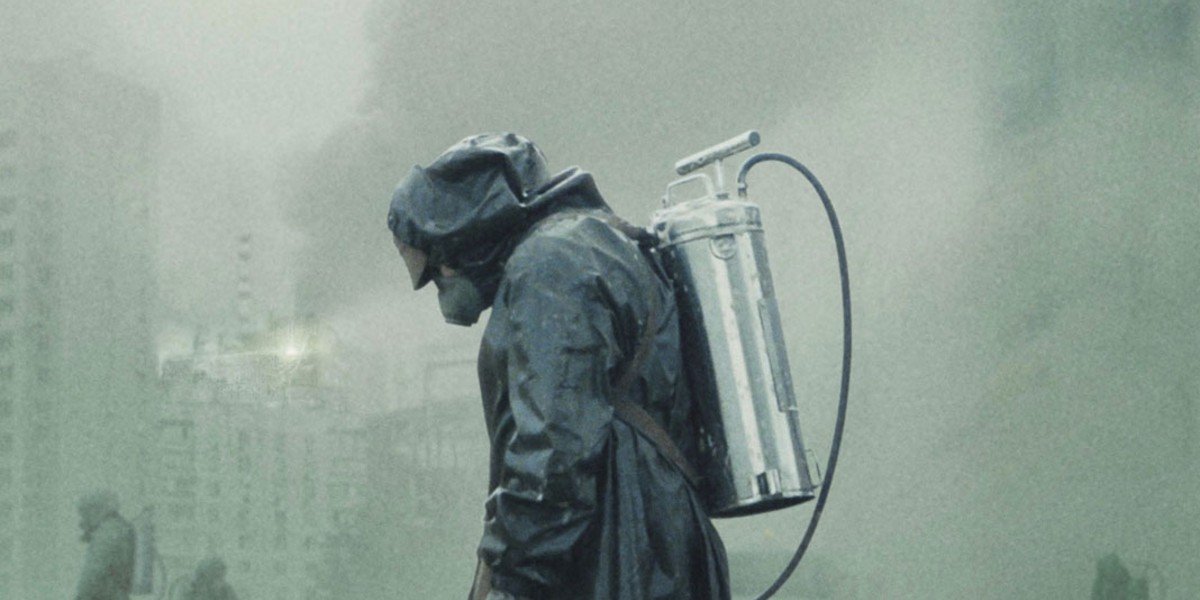 Borderlands Will Be Written By Chernobyl's Craig Mazin
While his earlier career was filled with unremarkable blunders, including Senseless, Scary Movie 4, The Hangover Part II and III, Identity Thief, The Huntsman: Winter's War, RocketMan (not the Elton John biopic), and Superhero Movie, which he also directed, Craig Mazin proved himself immensely with the accomplished success of HBO's acclaimed mini-series, Chernobyl, for which he won two Emmys, among other accolades. Practically overnight, Mazin went from a scribe-for-hire to one of the town's hottest pens. Now, he's attached to a variety of projects, which will hopefully continue to showcase his proven talents. One of these aforementioned projects is Borderlands.
Previously, starting in 2016, Aaron Berg was attached to write this blockbuster, though Craig Mazin produced a new draft of the script around this time last year. It's unclear how extensively different this version is from Berg's previous draft, but it sounds like Mazin had a heavy hand in re-crafting the story. It should be noted that, in addition to working on Borderlands, Mazin is also adapting The Last of Us for HBO.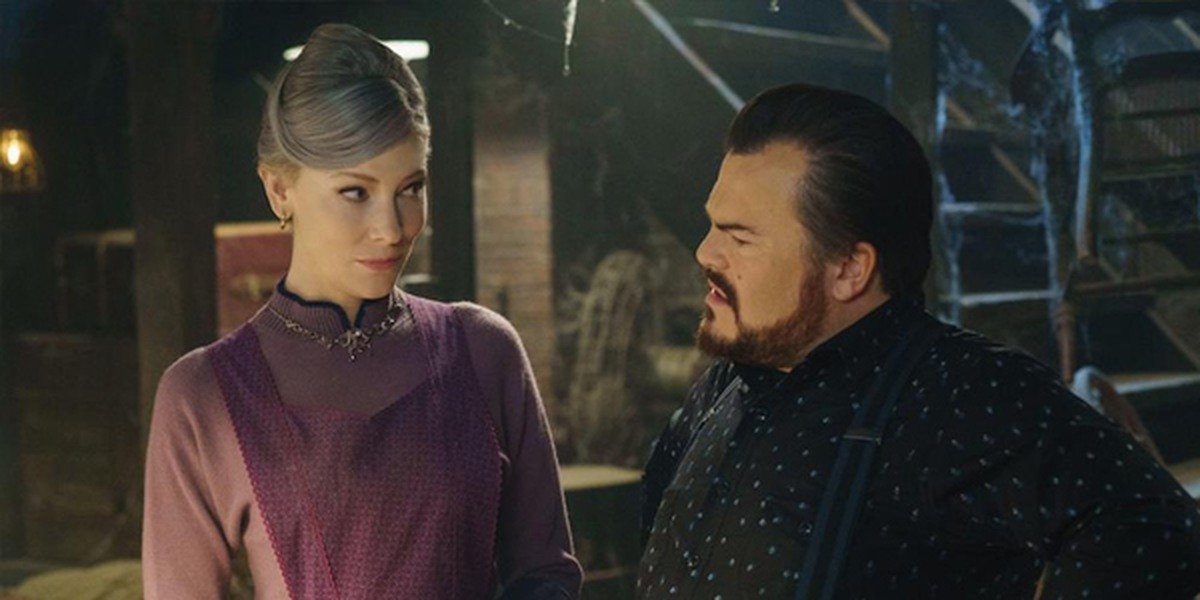 Borderlands Will Star Cate Blanchett As Lilith
Cate Blanchett and Eli Roth made for an unlikely pair when they teamed up for 2018's The House with a Clock in its Walls. Nevertheless, the actress and the director enjoyed each other's company, it seems. Blanchett and Roth will reunite for Borderlands, which is quite an odd sentence to write. More specifically, the two-time Oscar-winner will play Lilith, also known as "The Siren." She's one of only six of her kind, though she's only playable in the original Borderlands. Therefore, Roth's movie is expected to veer away from the video game's narrative — though we'll discuss that more in a bit.
Most recently, Cate Blanchett was seen in FX's Mrs. America and Netflix's Stateless, which she co-created. Next, the actress stars in Guillermo del Toro's Nightmare Alley, while also lending her voice to his stop-motion animated Pinocchio. Additionally, Blanchett is part of Adam McKay's star-studded Don't Look Up ensemble. She's also expected to appear in James Gray's Armaggedon Time. Certainly, Blanchett keeps herself busy, though Borderlands is a noted departure for the A-lister.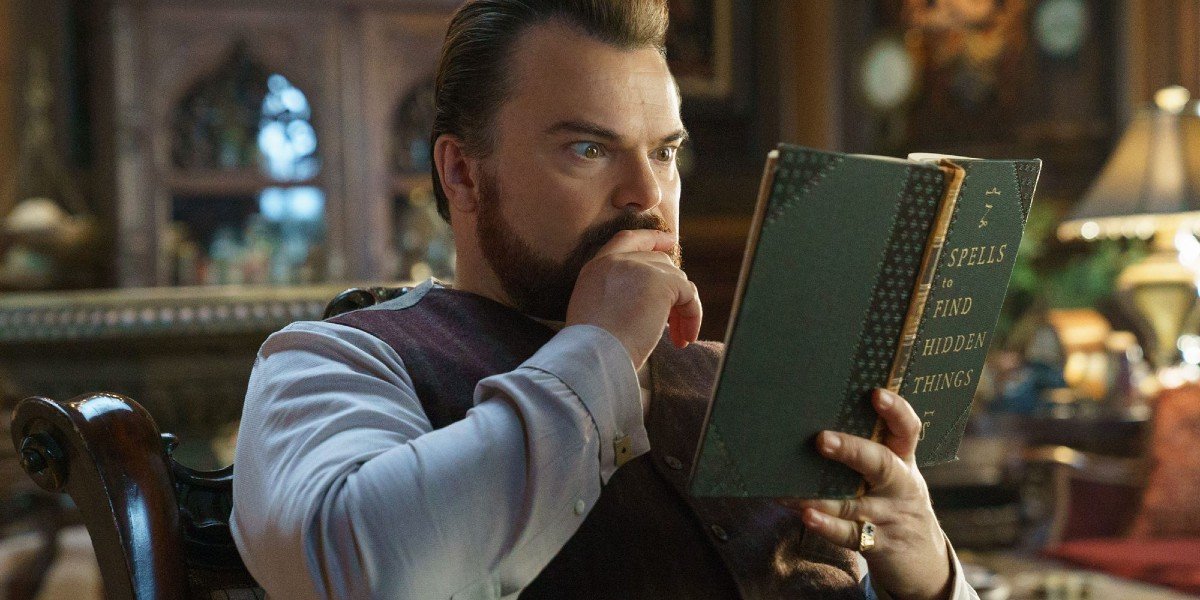 Borderlands' Cast Also Includes Jack Black, Kevin Hart, And Jamie Lee Curtis
In addition to Cate Blanchett reuniting with her House with a Clock in Its Walls director, Jack Black is also set to collaborate with Eli Roth once more in Borderlands. He'll play arguably the game's most endearing character: Claptrap, the sarcastic robot sidekick.
Additionally, in the role of Roland is Kevin Hart, who previously worked with Jack Black in Jumanji: Welcome to the Jungle and Jumanji: The Next Level. Furthermore, filling in the role of Tannis is none other than Jamie Lee Curtis, thus resulting in what is easily one of the most star-studded, high-caliber ensembles that Eli Roth has lucked out in assembling. We should expect a few more notable casting updates to arrive closer to the movie's production start date, which is currently unknown. So, keep on the lookout.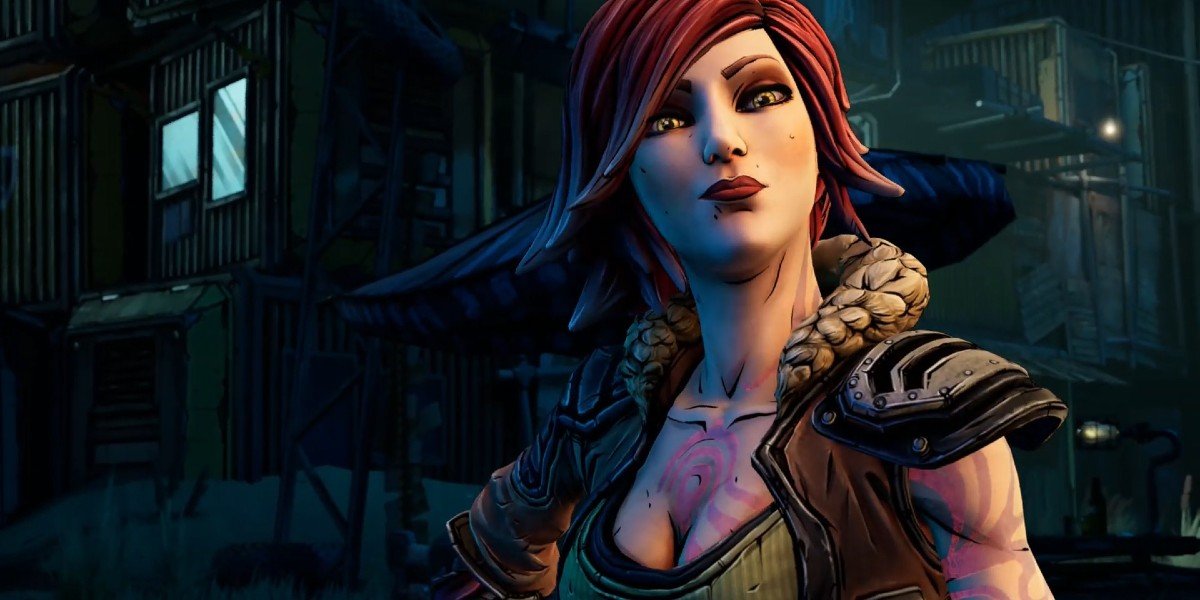 The Story Will Focus On A Different Main Character Compared To The Video Games
While details remain limited regarding this forthcoming film, this adaptation will apparently take more-than-a-few liberties with the source material. Notably, Eli Roth's Borderlands will focus on Lilith, who was typically a secondary character, rather than the other assorted personalities we follow throughout the Gearbox Software game series. As for the story, it'll reportedly center on Lilith in the Atlas Corporation space prison. The CEO gives the inmate a chance to reclaim her freedom if she rescues his daughter, a foul-mouth girl named Tina, from the planet Pandora. The catch, however, is that Tina is the key to unlocking a valuable alien vault, which Atlas wants all for itself.
If this synopsis is accurate, Borderlands will be an oddball mix of Escape from New York, Suicide Squad, Aliens, and the aforementioned Mad Max: Fury Road. Maybe with some You Were Never Really Here thrown inside for good measure. Color us intrigued.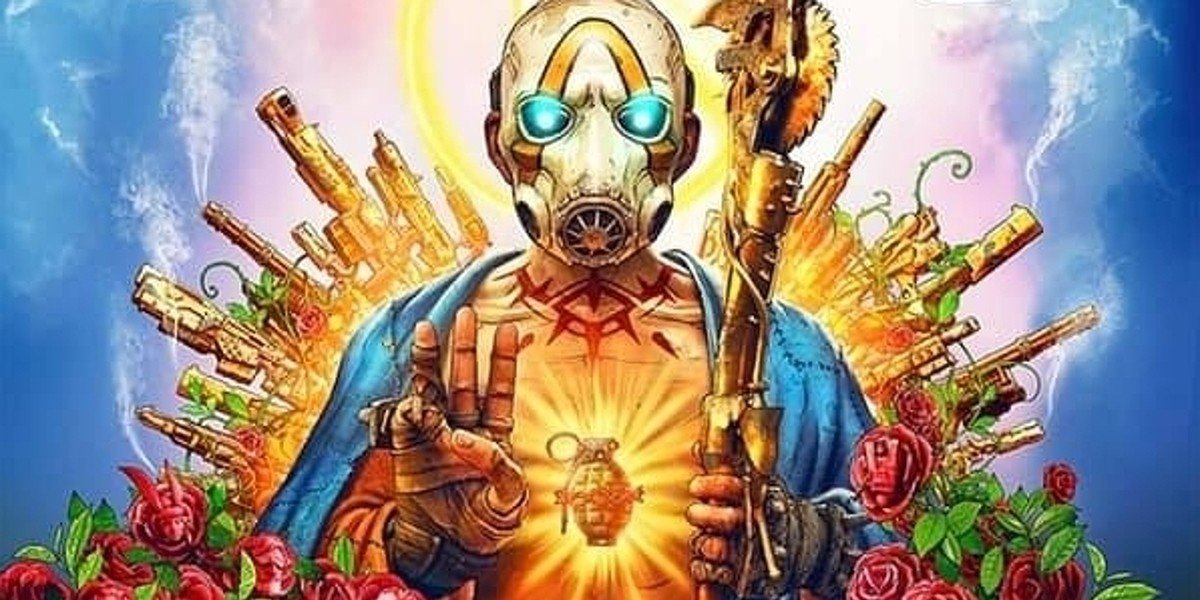 As Of 2016, The Plan Was To Make Borderlands An R-Rated Film Adaptation
With its intense violence, crass humor, dystopian themes, and strong language, among other adult content, Borderlands, the video game, most assuredly earns its M rating. Therefore, it shouldn't be surprising to know that Eli Roth's Borderlands will reportedly carry an R-rating — at least, based on past reports. In 2016, as THR reported, the plan was to make a hard-R movie based on the popular video game series. Granted, that news came before Roth sat in the director's chair, but one imagines that his involvement all but guarantees that the producers are sticking to their guns.
With the noted exception of The House with a Clock in its Walls, every movie that Eli Roth has directed has been R-rated. Sometimes, they verge on being NC-17. Thus, it wouldn't be shocking if Borderlands was only intended for adult audiences. Since the video game adaptation is still in development, plans might change. But it's a safe bet to assume that Borderlands will be debuting with its age-restricting R-rating proudly intact.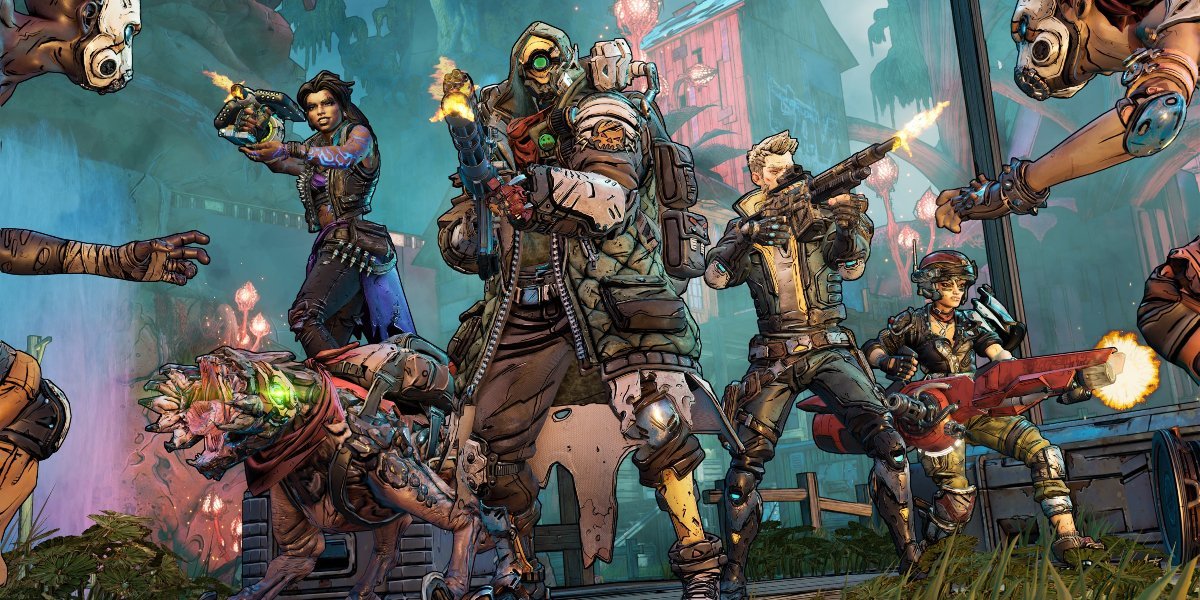 Gearbox's Randy Pitchford And Take-Two Interactive's Strauss Zelnick Are Executive Producers On Borderlands
Generally speaking, video game movie adaptations still hold a checkered reputation with the general public. That said, great strides are being made in regards to fleshing out their stories, developing their cinematic stakes, and translating the elements that worked in the game to the silver screen. To date, we haven't gotten a great video game film adaptation (in my view), but there are a few recent examples that aren't too shabby.
Detective Pikachu, for instance, was a solid bit of world-building. Likewise, Silent Hill wasn't without merit, and Sonic the Hedgehog was better than it could've been. When it comes to Borderlands, it's still too early to know whether this one will buck the trend or be another misfire, but it's worth noting that Gearbox's Randy Pitchford and Take-Two Interactive's Strauss Zelnick are on-board as executive producers. Granted, their involvement doesn't guarantee success, but having two key players from the source material involved might help this movie adaptation find some of the series' success.
Are you excited to see Eli Roth's Borderlands? Let us know in the comments below!